It is a known fact that everyone who watches Euphoria is hooked on the show for 2 whole seasons not only for its impeccable storyline but also its jaw-dropping fashion moments.
As we are nearing the end of one of the most-watched series it's about time we take a look back on some of Euphoria's dazzling and attention-seeking outfits that are designed by Heidi Bivens.
Carnival in cutouts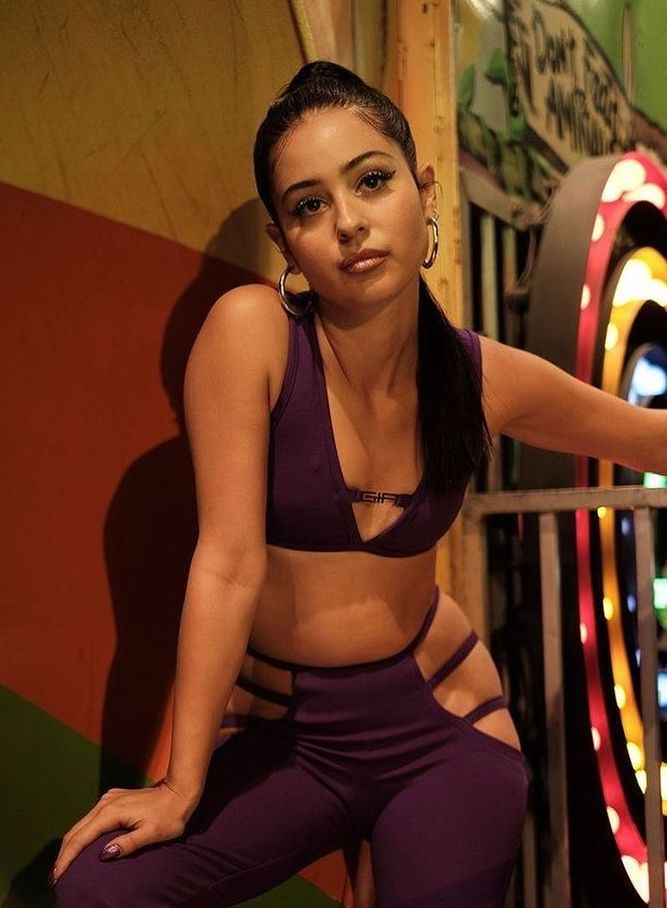 "So, I'm not supposed to be here right now because I'm dressed like a hooker and none of you like me." -Maddy Perez.
This line resonates with the outfit. Maddy's fierce carnival look was undeniably the talk of the town throughout season 1. She is always at her top game when it comes to fashion and can pull off any outfit from a bad bitch look to a soft girl look. The cutouts make the outfit so appealing and not to mention it accentuates Maddy's Hips. This outfit is a classic example of Maddy being confident in her skin and not adhering to all the hate this outfit received ( yes, I am talking about Nate's criticism).
LBD with a twist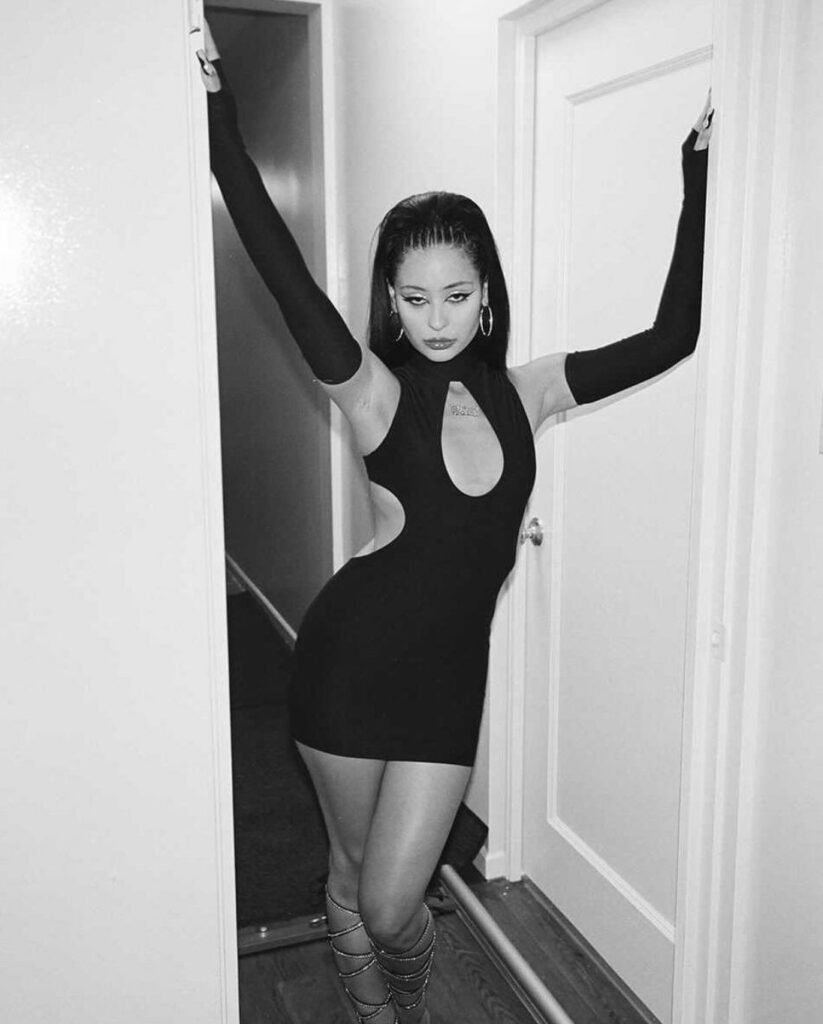 After this outfit, it's safe to say that Maddy is the queen of pulling off cutout outfits. This outfit is the epitome of a little black dress with a Gen-Z twist and screams out sexy.
Cassie's Oklahoma-esque outfit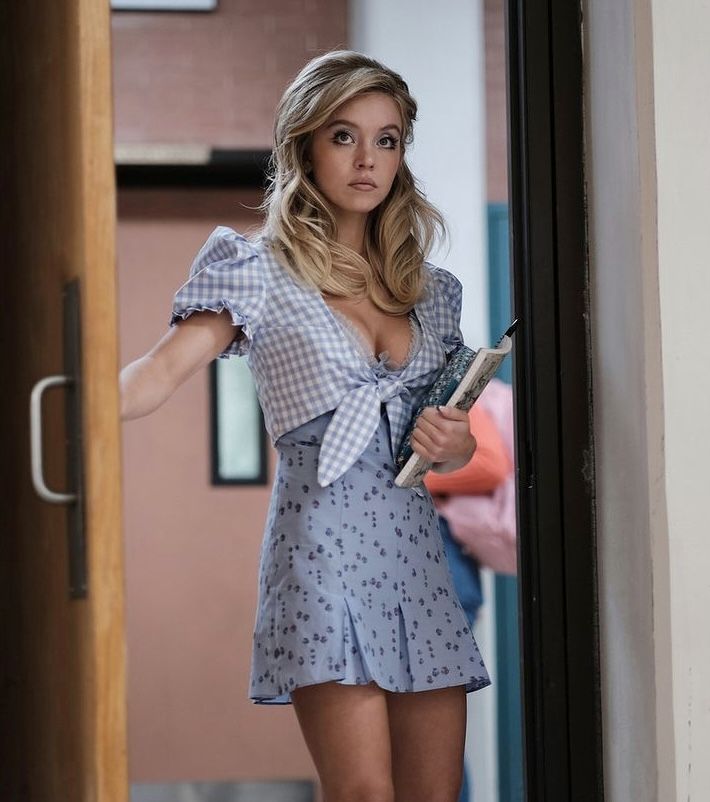 Cassie 'loves to be loved' and this comes through in all her soft girl outfits. This outfit was put together to impress Nate but ended up impressing all of us. Despite this outfit giving an Oklahoma vibe, it's still very à la mode.
Twinning in co-ords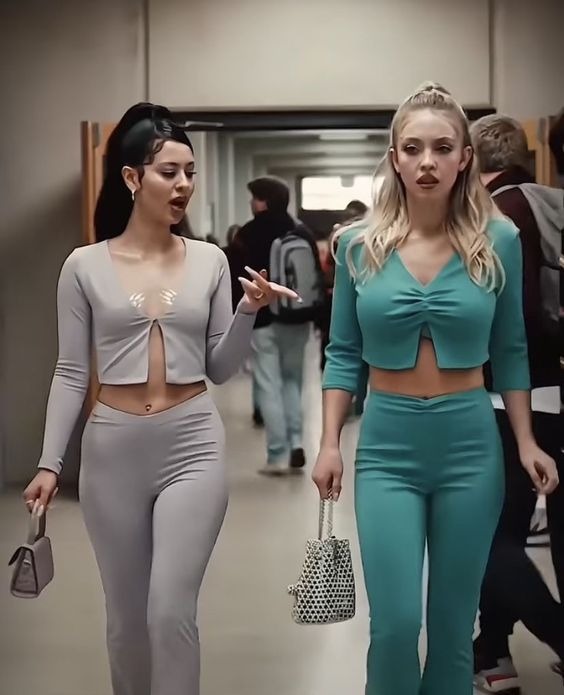 Not everyone can slay the "Maddy look" but Cassie surely did. Even though she went out of her way to allure Nate, it gave us some iconic fashion moments of Euphoria. And we finally got to see the two best friends(or should I say ex-best friends) twinning.
Rue's satin outfit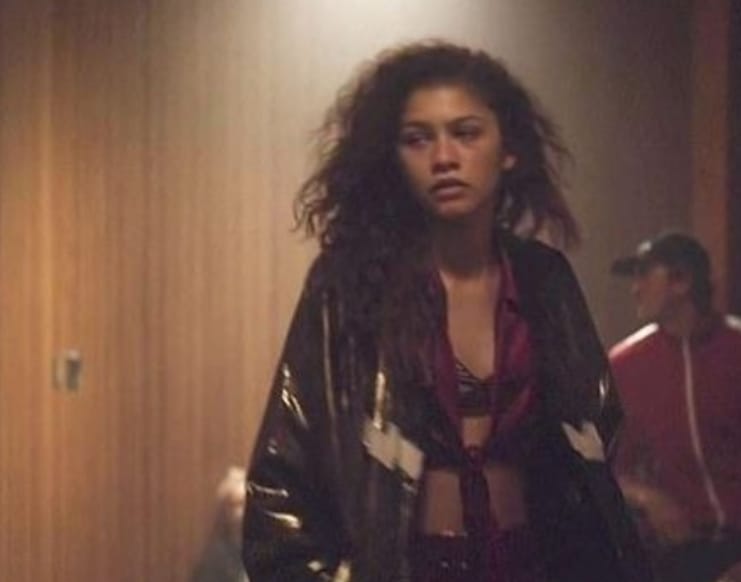 Rue's fashion sense was opposite to Zendaya's IRL fashion sense nonetheless she managed to slay even otherwise. While Rue usually wore baggy and dull coloured clothes, this satin blouse and long black jacket stood out in particular. Although this outfit is very simple and monochromatic, it still looks flattering.
Investigation in style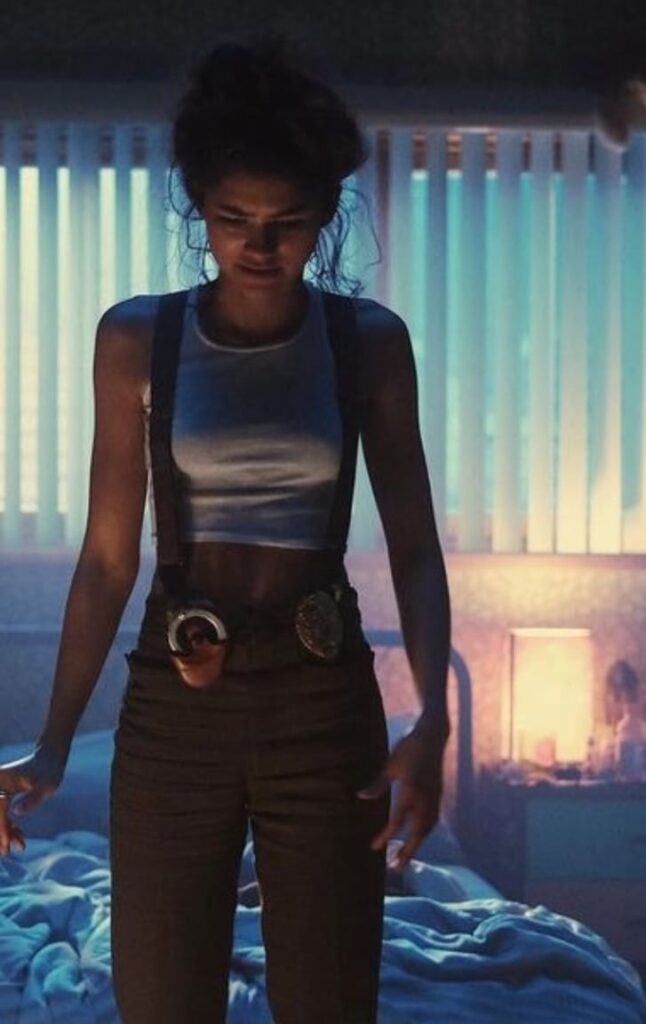 Who knew being a detective would bring out the bold aspect of Rue's character. She channelled this hidden aspect of hers through the suspenders outfit she wore paired with a plain white top. Not only does she look like someone in charge, but we also got to see the 'crop top' side of Rue.
Layering lessons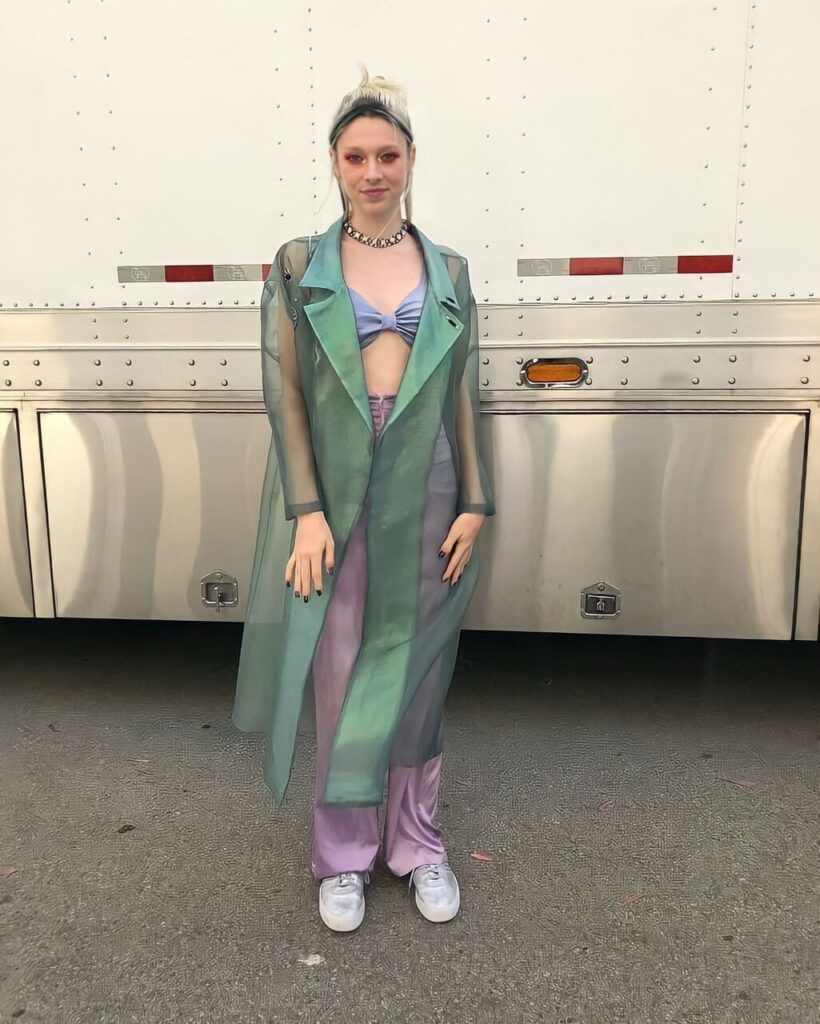 Bralette top paired with lilac satin pants and a sheer fabric overcoat, could it get any more phenomenal?? Jules' outfits are the ultimate example of layering. Her bold and out there pieces layered in a statement making manner are a major fashion boost for us.
These are some of the finest fashion moments of Euphoria over the last 2 seasons. We can barely contain our excitement to see what's in store for us for season 3. All we can expect is a lot more of the five girls and awe-striking fashion inspo.
Image credits- Pinterest