With the winter season finally on our doorstep, Gigi Hadid is the perfect person to take inspiration from, for some cosy and chic winter fashion. On ramp or off ramp, her confidence and style reflects in whichever outfit she wears. She is seen wearing these outfits mostly during fashion weeks or casually strolling through the streets of New York city.
The supermodel exerts a great influence on fashion trends and can master wearing any outfit throughout the year. 
Here's a recap of Gigi Hadid's winter fashion over the years: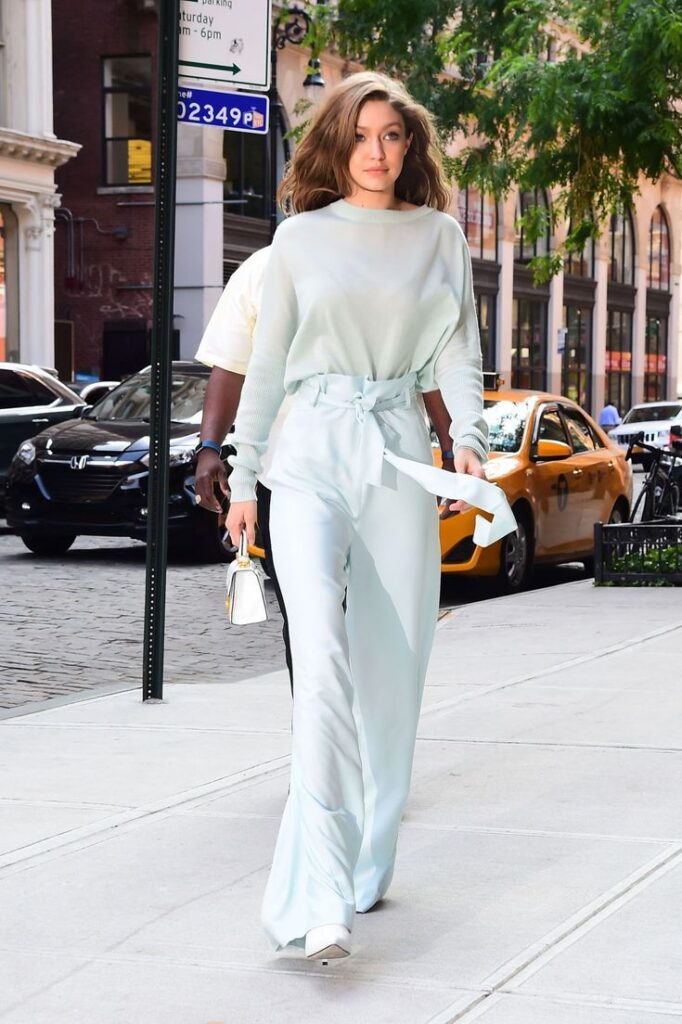 This all mint ensemble is the ultimate example of monochrome aesthetic. Minimalistic and comfortable is a much needed combination for winters. Pairing it up with accessories in sync with the theme of the outfit, like the mini white handle bag and boots gives the outfit a cheeky look.
_________________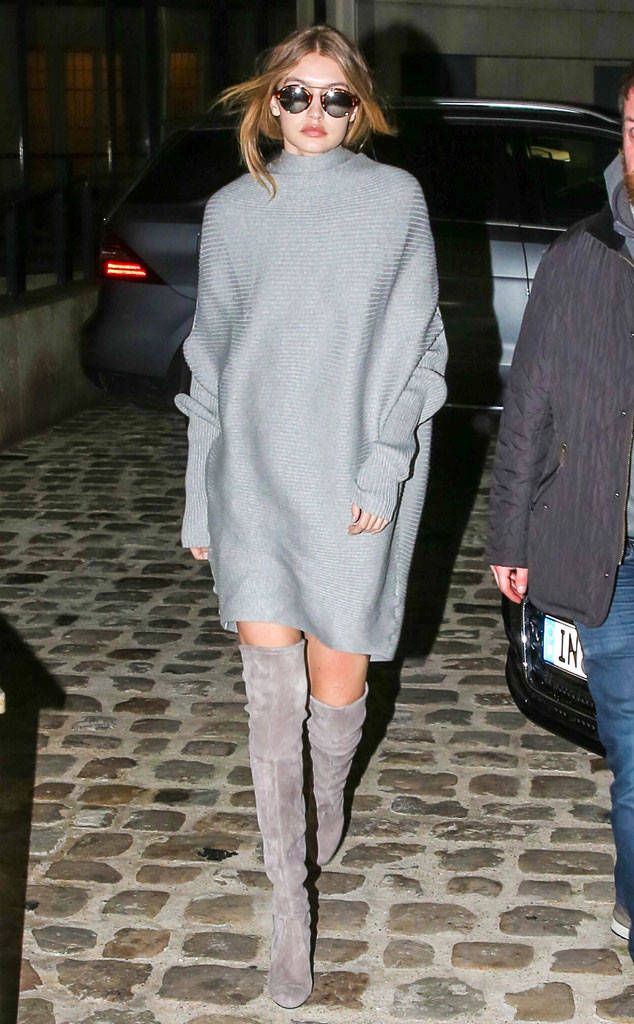 Not only over sized shirts and hoodies but also oversized sweater dresses are a great fit for winters. With knee high boots, they give a extraordinaire combination of trendy and dapper. If you want a deviation from the monotonous oversized outfits, this is what you're looking for!
_________________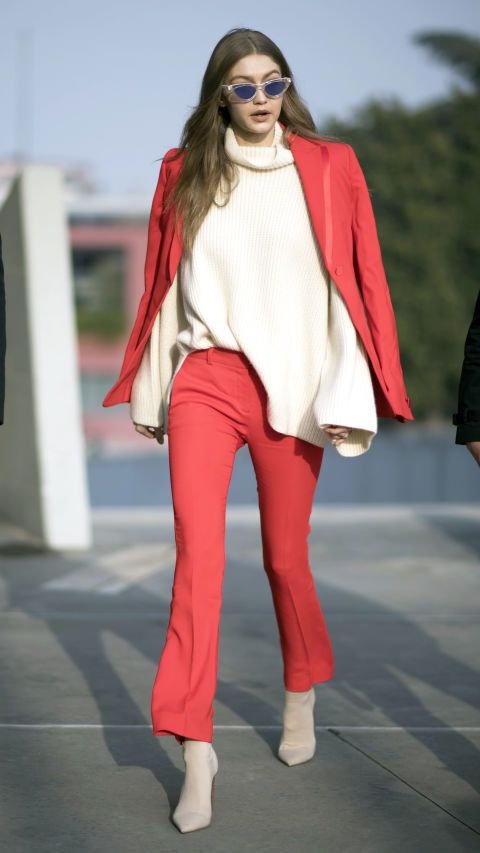 Work during winters can be tedious. Crawling out of your cosy bed to get ready isn't the ideal winter goal. But with the right outfit getting ready is also amusing, and what's more appropriate than a pant suit with a oversized turtleneck sweatshirt and heels.
________________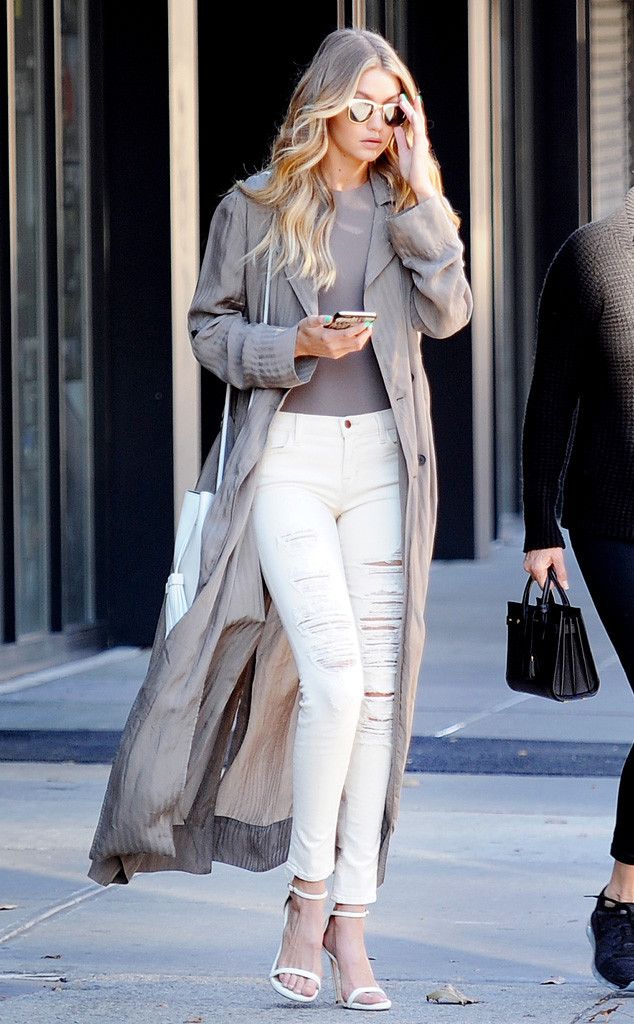 Trench coats are a winter must have in your wardrobe. The combination of distressed jeans, heels and trench coat is a classic street wear for winters. Not to mention the sublime colour blend of white and grey adds to the simplicity and style.
________________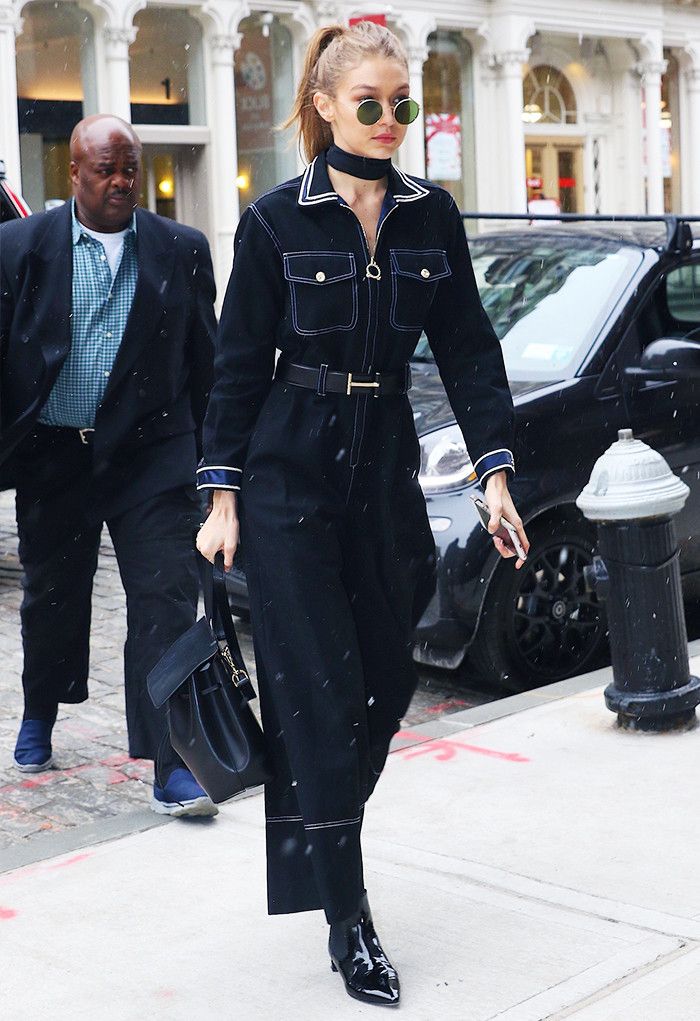 Black is a staple colour in most of our wardrobes. It gives any outfit a sophisticated look. This denim jumpsuit is for those of you who want to make their winters look elegant, powerful and feel like a boss babe.
These are a few Gigi Hadid's awe-inspiring ideas for a stylish and comfortable winter season.
I hope you all have a fun filled winter season. Thanks for reading!
Image credits: Pinterest